About communications
Communications encompass a wide range of increasingly popular subjects, from media and journalism, to public relations and advertising. All share a strong interest in human communication and behaviour, and how information is transmitted through the spoken and written word, and interpreted through different political, economic, cultural and social contexts.
Why London
With access to some of the world's biggest news organisations, media agencies and publishers – including some of the UK's most famous names, from the BBC and the Financial Times to Penguin Books – London is the ideal place to study and kickstart your career in communications.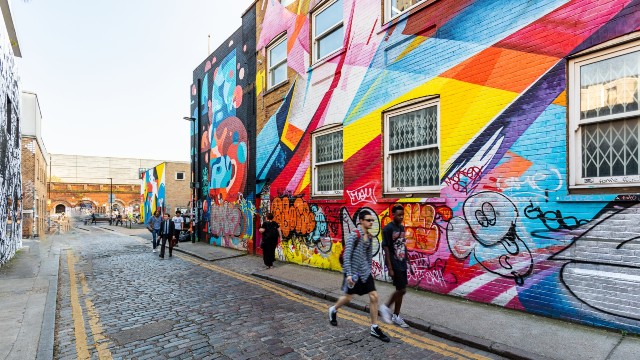 The capital offers hundreds of communications courses at undergraduate and postgraduate level.
The city's lecturers, tutors and professors are internationally respected for their communication, media and journalism research, contacts and industry experience. Many are professionals in the field themselves.
In 2017/18, communications-related degrees were the 13th most popular choice of course, with 11,875 students studying a related subject in London, 39% of which were international students.
London provides fantastic opportunities to find inspiration from different cultures. With students from more than 200 countries studying in London, you'll have the unique opportunity to create an invaluable global network of friends and contacts that will last a lifetime.
Great London universities for communications studies
Many universities in London offer a range of media, journalism and communications courses including undergraduate degrees, postgraduate master's and PhD programmes. To help you pick the right course for you, here are five of the best universities for communications studies in London.
The London School of Economics and Political Science (LSE) is ranked first in the UK and fourth in the world for media and communications studies. Its leading Department of Media and Communications offers several master's degrees, PhD programmes and short courses in communications. The school examines how to govern the media and communications environment and looks at issues in the emerging digital world within knowledge construction, political agency, cultures and identities.
Goldsmiths, University of London is ranked second in the UK and seventh in the world for media and communications studies. Its Department of Media, Communications and Cultural Studies provides students with the opportunity to learn key skills, work on projects in various media and use the latest technologies with excellent facilities. The university has strong industry connections, with students working with the likes of M&C Saatchi, Google and YouTube.
Famous for its world-class teaching and groundbreaking research, King's College London is one of the top 40 universities in the world and among the oldest and most prestigious in England. King's College London is ranked fifth in the UK and 31st in the world for media and communications studies. Its Department of Culture, Media and Creative Industries offers a range of degrees exploring how creative and cultural industries, like media and publishing, influence our society today.
With a world-class reputation earned over 175 years, the University of Westminster ranks sixth in the UK and 40th in the world for media and communications studies. The department of Journalism and Mass Communication offers a range of undergraduate and postgraduate courses, covering subjects ranging from journalism and public relations, to advertising and radio. The department has strong industry connections, including at the BBC, Channel 4 and Sky, as well as a range of national newspapers and magazines.
City University London is ranked ninth in the UK and 52nd in the world for media and communications studies. Its departments of journalism and sociology offer a great number of reputable courses in journalism, media and communications. The university has more than 125 years of experience in teaching and learning, and is known for its international focus and employability of its graduates – 75% of its 2014/15 graduates were in employment or further study within six months of completing their course.
More courses and university rankings
Several other London universities also offer communications, media and journalism courses at undergraduate and postgraduate level. Browse this list to find media studies courses across the capital.
For the latest UK university rankings for communications and media studies, check out the Complete University Subject Guide and the QS World University Rankings.
After university? Stay and work in London!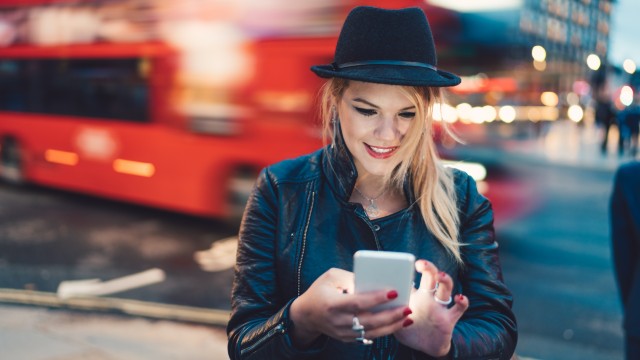 London universities work closely with a wide variety of media-related firms in London, the UK and across the world to give you the best chance of finding relevant work placements and internships during and after your studies.
And where better to kickstart your career in communications than in London, one of the world's major international communications centres.
As well as being home to huge media organisations, digital agencies and publishing houses, London is Europe's largest city for advertising , with an economy that spends more on digital advertising per capita than anywhere else in the world. It's home to three of the world's top 10 creative agencies: AMV BBDO, adam&eveDDB and McCann.
In fact, the area of London's creative economy with the fastest rate of jobs growth since 2012 has been advertising and marketing (+41.7%; 28,900 jobs).
So, whether you want to go into radio or advertising, public relations or publishing, London is the place to be!
The UK Government's Graduate immigration route also enables international students to apply for a two-year post-study work visa after they graduate. Find more information on the Study London's visa page or visit the UK Council for International Student Affairs (UKCISA) and the UK Visa and Immigration websites.